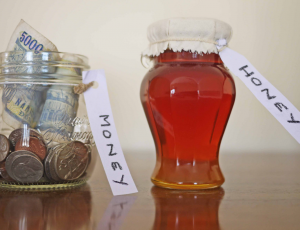 Our colleague Pierre Laprée from Per Angusta wrote a very relevant series about « From ideas to savings« . In the last issue he points out a real issue for Purchasers : « If the buyer has not sat down with the stakeholder to explain to him how we calculate savings, what this means in this project and obtained his "OK" on the numbers, then THE SAVINGS DON'T EXIST. »
My (and his 😉 experience as a Purchasing optimisation consultant for more than 10 years showed me the major importance of this point ! Well, of course this is easier when you are paid on success fees 😉  (I am not anymore, but this is another story)
So please follow Pierre Laprée's advice :
you have to agree on upfront with the organisation what is a savings
sit down with the stakeholder to explain to him how we calculate savings
get a sign off from Finance.
But I would recommend going much further than this restricted view : focusing on savings calculation turns the Purchaser into a 'cost reduction machine', seen by the other functions as the arm of Finance to cut their budgets, so that shareholders get a bigger reward. Not a very good position to create mutual trust and collaboration, and become « business partners », is it ?
The article starts with « In one way or another (cost reduction, re-engineering of your needs or simply a solution to your previous problem) you've managed to improve the deal for your company », why then focus on « reporting on your savings » ?
Savings are only part of the improvement, may not be that important, are often difficult to calculate (cost avoidance, TCO …) and will not be approved if they are reducing other performances !
To my view, the value(s) created by any purchaser are its contribution to all the performances of its internal and external stakeholders :
of course reducing the cost of supplies, and so improve the margin (for Finance) and/or reduce the price of services (for Marketing), but also
securing quality and delays of supplies to deliver expected services to current Clients,
managing agreed payments to secure company and Suppliers (!) cash situations,
delivering innovations from suppliers to R&D and Marketing for improved services and/or future Clients requirements,
providing Employees the tools they need for productivity and wellbeing,
improving environmental and societal impacts of the company,
sustaining the corporate image for clients and Employees,
participating to the future corporate strategy on make/buy/rent issues, localisation, new supply chains and business models,
etc.
The KPIs needed for these performances are NOT savings. They may be difficult to define and evaluate. But they of course have to be built with the stakeholders : who else knows what performance to measure ?! And this should be a dialog, not the purchaser explaining how to do it ! So the signoff should be from Finance (for money KPIs) but also Production, Engineering, CSR, Marketing, Legal, etc. (for other KPIs) !
Alain Alleaume and I are currently launching a benchmarking study in France on this quite hot topic how companies view « Value(s) creation by Purchasing ».
Interested in a english version ? Write us at 
Articles similaires